Online PNG Effects Maker
Try our free online PNG image effects maker tools. With our tools, you can quickly apply various effects and filters to your PNG images, such as blur, sharpen, or pixelate, add a swirl, noise, or change the image's symmetry. Additionally, you can adjust the brightness, contrast, color balance, and much more!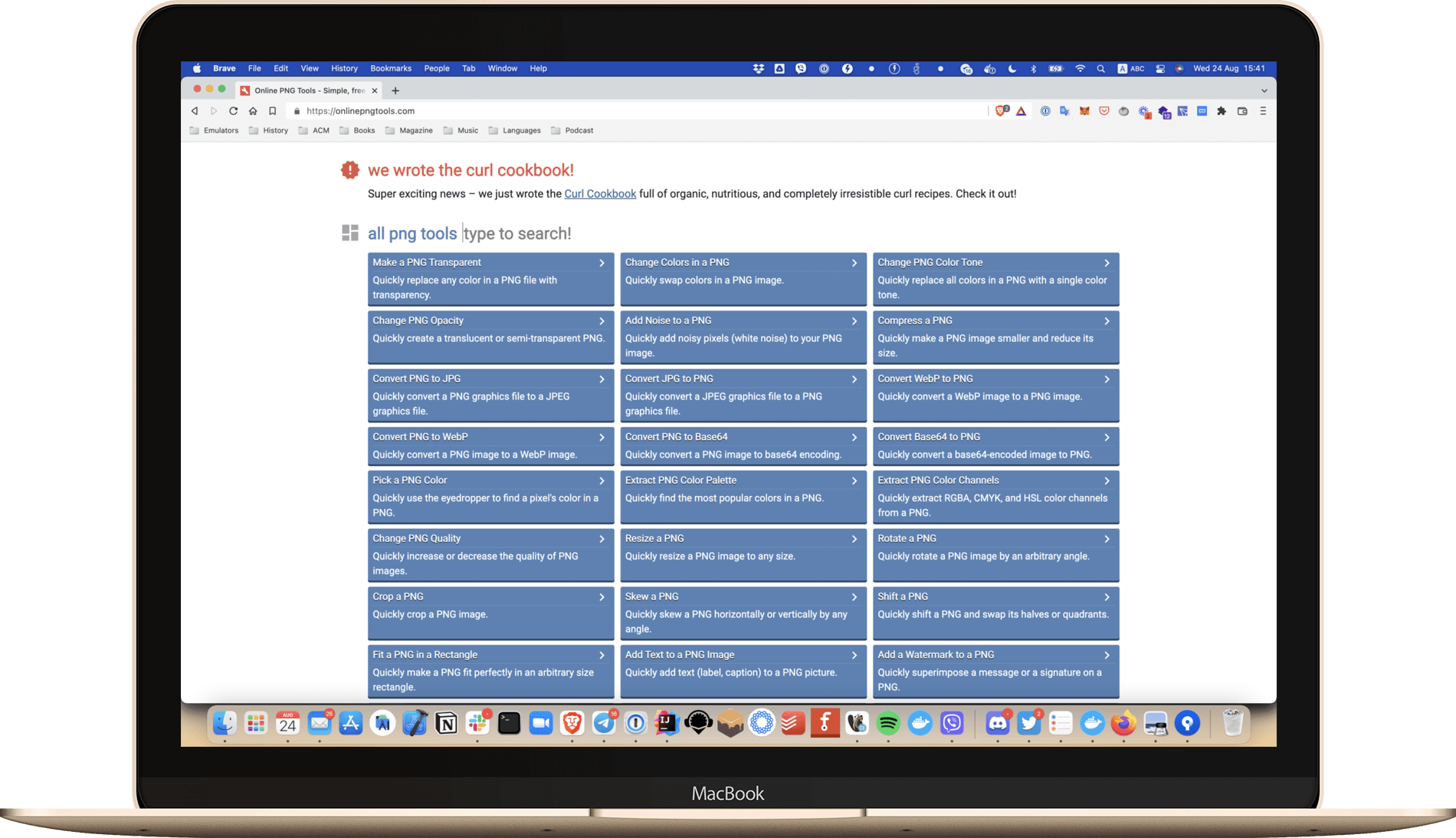 What is a PNG Effects Maker?
A PNG Effects Maker is an online program that allows you to add filters and effects to PNG images. For example, you can apply pixelation effect, apply grayscale effect, add a sepia filter, add a blur filter, and much more. All Effects Maker tools work directly from your browser and it takes just a second to apply an effect. The working area of each tool allows you to see the results of the applied effect or filter instantly and all tools work from all devices (mobile and desktop). Also, our Effect Maker tools include a chain feature that allows you to apply effects and filters consecutively one after another. For example, you can first apply the grayscale filter to a PNG and then apply blur filter in the second step. To use our tools, you only need to learn how to use one of them, and you'll immediately know how to use all other tools because they share the same user interface.
How does a PNG Effects Maker work?
Our PNG Effect Maker tools are easy to use and you don't have to spend hours learning how to use them. All tools are designed according to the design principle "one tool for one task". This approach allows you to quickly solve the exact problem that you're having without having to think anything else. For example, if you need to sharpen a PNG then the tool will do just that and nothing else. This way you can spend minimal effort to get your tasks done and there's no learning involved as for example with other photo editors. Also, each tool includes many visually rich examples that instantly show you how to apply each effect and filter and how to create more complex effects with one or two clicks. The Effects Maker tools that we offer save our users hundreds of hours every year.
What are the most popular PNG Effects Maker tools?
We collect multiple statistics on the use of our tools and perform data analysis to see which tools are the most popular and how to improve our tools for even better experience. Additionally, we're using the data from Google search to understand which tools users are looking for and what problems our users could solve with new tools. Currently the top six PNG Effect Maker tools are blur filter, sharpen filter, pixel effect, contrast filter, grayscale filter, and sepia filter. The statistics of the most popular tools change monthly and sometimes every weekly so the top spots often change. When we create new effects and filters, they often take the lead so check back again to see which tools will be the most popular in near future.
Who uses PNG Effects Maker tools?
Our PNG Effects Maker tools and other our products are used by millions of people every month. They include freelance graphic designers, web developers, sellers on Etsy and eBay, small, medium, and large businesses, as well as Forbes 100 companies.
Pricing and Plans
Please see our pricing page to learn more about our premium and team plans.
Subscribe!
Never miss an update
Notifications
We'll let you know when we add this tool
Feedback
we'd love to hear from you!