Base64 to png converter
World's simplest png tool
World's simplest online base64 to Portable Network Graphics image converter. Just import your base64-encoded image in the editor on the left and you will instantly get PNG graphics on the right. Free, quick, and very powerful. Import base64, get PNG. Created by programmers for programmers.
We just launched a new site —
Online Hex Tools
— utilities for working with hexadecimal data. Check it out!
Base64 to png converter tool
What is a base64 to png converter?
This tool converts base64-encoded data to PNG pictures. Quick and very simple!
Base64 to png converter examples
Click to use
Convert Base64 to a PNG
This example decodes a Base64-encoded PNG back to an actual PNG image.
iVBORw0KGgoAAAANSUhEUgAAANwAAADcCAYAAAAbWs+BAAAGwElEQVR4Ae3cwZFbNxBFUY5rkrDTmKAUk5QT03Aa44U22KC7NHptw+DRikVAXf8fzC3u8Hj4R4AAAQIECBAgQIAAAQIECBAgQIAAAQIECBAgQIAAAQIECBAgQIAAAQIECBAgQIAAAQIECBAgQIAAAQIECBAgQIAAAQIECBAgQIAAgZzAW26USQT+e4HPx+Mz+RRvj0e0kT+SD2cWAQK1gOBqH6sEogKCi3IaRqAWEFztY5VAVEBwUU7DCNQCgqt9rBKICgguymkYgVpAcLWPVQJRAcFFOQ0jUAsIrvaxSiAqILgop2EEagHB1T5WCUQFBBflNIxALSC42scqgaiA4KKchhGoBQRX+1glEBUQXJTTMAK1gOBqH6sEogKCi3IaRqAWeK+Xb1z9iN558fHxcSPS9p2ezx/ROz4e4TtIHt+3j/61hW9f+2+7/+UXbifjewIDAoIbQDWSwE5AcDsZ3xMYEBDcAKqRBHYCgtvJ+J7AgIDgBlCNJLATENxOxvcEBgQEN4BqJIGdgOB2Mr4nMCAguAFUIwnsBAS3k/E9gQEBwQ2gGklgJyC4nYzvCQwICG4A1UgCOwHB7WR8T2BAQHADqEYS2AkIbifjewIDAoIbQDWSwE5AcDsZ3xMYEEjfTzHwiK91B8npd6Q8n8/oGQ/ckRJ9vvQwv3BpUfMIFAKCK3AsEUgLCC4tah6BQkBwBY4lAmkBwaVFzSNQCAiuwLFEIC0guLSoeQQKAcEVOJYIpAUElxY1j0AhILgCxxKBtIDg0qLmESgEBFfgWCKQFhBcWtQ8AoWA4AocSwTSAoJLi5pHoBAQXIFjiUBaQHBpUfMIFAKCK3AsEUgLCC4tah6BQmDgTpPsHSTFs39p6fQ7Q770UsV/Ov19X+2OFL9wxR+rJQJpAcGlRc0jUAgIrsCxRCAtILi0qHkECgHBFTiWCKQFBJcWNY9AISC4AscSgbSA4NKi5hEoBARX4FgikBYQXFrUPAKFgOAKHEsE0gKCS4uaR6AQEFyBY4lAWkBwaVHzCBQCgitwLBFICwguLWoegUJAcAWOJQJpAcGlRc0jUAgIrsCxRCAt8J4eePq89B0ar3ZnyOnve/rfn1+400/I810lILirjtPLnC4guNNPyPNdJSC4q47Ty5wuILjTT8jzXSUguKuO08ucLiC400/I810lILirjtPLnC4guNNPyPNdJSC4q47Ty5wuILjTT8jzXSUguKuO08ucLiC400/I810lILirjtPLnC4guNNPyPNdJSC4q47Ty5wuILjTT8jzXSUguKuO08ucLiC400/I810l8JZ/m78+szP/zI47fJo7Q37vgJ7PHwN/07/3TOv/9gu3avhMYFhAcMPAxhNYBQS3avhMYFhAcMPAxhNYBQS3avhMYFhAcMPAxhNYBQS3avhMYFhAcMPAxhNYBQS3avhMYFhAcMPAxhNYBQS3avhMYFhAcMPAxhNYBQS3avhMYFhAcMPAxhNYBQS3avhMYFhAcMPAxhNYBQS3avhMYFhAcMPAxhNYBQS3avhMYFhg4P6H9J0maYHXuiMlrXf+vOfA33Turf3C5SxNItAKCK4lsoFATkBwOUuTCLQCgmuJbCCQExBcztIkAq2A4FoiGwjkBASXszSJQCsguJbIBgI5AcHlLE0i0AoIriWygUBOQHA5S5MItAKCa4lsIJATEFzO0iQCrYDgWiIbCOQEBJezNIlAKyC4lsgGAjkBweUsTSLQCgiuJbKBQE5AcDlLkwi0Akff//Dz6U+/I6U1/sUNr3bnytl3kPzi4bXb/cK1RDYQyAkILmdpEoFWQHAtkQ0EcgKCy1maRKAVEFxLZAOBnIDgcpYmEWgFBNcS2UAgJyC4nKVJBFoBwbVENhDICQguZ2kSgVZAcC2RDQRyAoLLWZpEoBUQXEtkA4GcgOByliYRaAUE1xLZQCAnILicpUkEWgHBtUQ2EMgJCC5naRKBVkBwLZENBHIC/4M7TXIv+3PS22d24qvdQfL3C/7N5P5i/MLlLE0i0AoIriWygUBOQHA5S5MItAKCa4lsIJATEFzO0iQCrYDgWiIbCOQEBJezNIlAKyC4lsgGAjkBweUsTSLQCgiuJbKBQE5AcDlLkwi0AoJriWwgkBMQXM7SJAKtgOBaIhsI5AQEl7M0iUArILiWyAYCOQHB5SxNItAKCK4lsoFATkBwOUuTCBAgQIAAAQIECBAgQIAAAQIECBAgQIAAAQIECBAgQIAAAQIECBAgQIAAAQIECBAgQIAAAQIECBAgQIAAAQIECBAgQIAAAQIECBAgQIDAvyrwDySEJ2VQgUSoAAAAAElFTkSuQmCC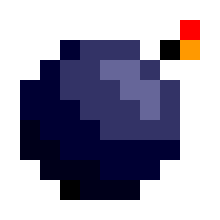 Coming soon
These png tools are on the way
Compress a PNG
Reduce the size of a PNG image.
Convert PNG to WebP
Convert a PNG image to a WebP image.
Convert WebP to PNG
Convert a WebP image to a PNG image.
Convert PNG to ICO
Convert a PNG image to an ICO icon.
Convert ICO to PNG
Convert an ICO icon to a PNG image.
Convert PNG to TIFF
Convert a PNG image to a TIFF image.
Convert TIFF to PNG
Convert a TIFF image to a PNG image.
Convert PNG to PIK
Convert a PNG image to a PIK image.
Convert PIK to PNG
Convert a PIK image to a PNG image.
Convert PNG to PPM
Convert a PNG image to a PPM image.
Convert PPM to PNG
Convert a PPM image to a PNG image.
Convert PNG to BGP
Convert a PNG image to a BGP image.
Convert BGP to PNG
Convert a BGP image to a PNG image.
Convert PNG to FLIF
Convert a PNG image to a FLIF image.
Convert FLIF to PNG
Convert a FLIF image to a PNG image.
Convert PNG to Animated GIF
Convert multiple PNGs to a GIF animation.
Convert APNG to GIF
Convert an APNG animation to a GIF image.
Convert GIF to APNG
Convert a GIF animation to an APNG image.
Convert APNG to Webp
Convert an APNG image to a Webp image.
Convert Webp to APNG
Convert a Webp image to an APNG image.
Extract APNG Frames
Extract all frames from an APNG image.
APNG Player
Play a PNG animation (APNG) frame by frame.
APNG Creator
Created animated PNGs (APNGs).
Create a Glitch PNG
Randomly distort data in a PNG file to make a glitched PNG.
Convert PNG Color Space
Convert between 8-bit and 24-bit PNG color spaces.
Subscribe!
Never miss an update
Notifications
We'll let you know when we add this tool